Over 89,000 L of Oil Protection In Place at Northern Ontario Mine With Albarrie's Secondary Oil Containment Systems
Several Albarrie Secondary Oil Containment Systems were successfully installed recently at a Northern Ontario Mining site undergoing massive expansion. The four installation projects included EsterWeb™ and SorbWeb™ Plus Secondary Oil Containment Systems for FR3, Hyvolt I, and Nytro 10X Transformer oils, with the largest containment volume being 30,790 liters and the smallest being 8,082 liters. All containments will total 89,246 liters.
Albarrie's containment designs are specifically engineered to meet the unique requirements of each transformer site, considering everything from soil permeability, grading plan, transformer foundation, geographic location, intrusions in the containment area, equipment layout, design plan, budgetary restrictions, and of course, IEEE Guidelines for Secondary Oil Containment and SPCC Rules/MOE Requirements.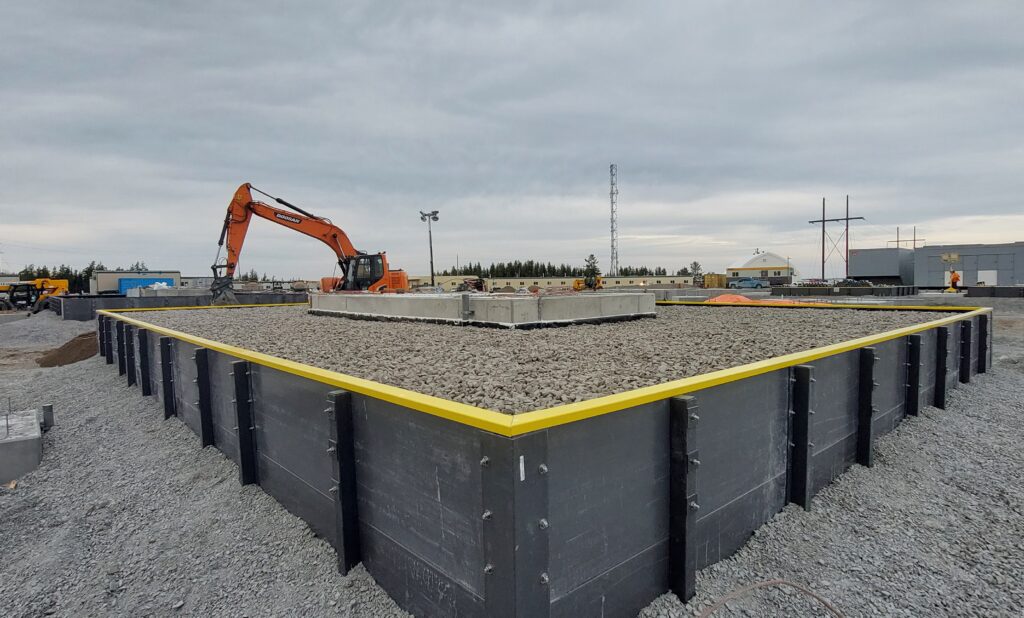 Learn About Our Trusted Engineering Services
Albarrie's transformer secondary containment systems include a trusted professional engineering and design team for a successful installation.
Generally, Albarrie's Secondary Oil Containment Systems are installed underground around the transformer pad. However, this mining site presented a unique situation with some transformers placed on bedrock, which didn't permit suitable drainage. In these instances, the client chose to construct the traditional Albarrie containment system but with an above-ground fiberglass walled perimeter rather than endure the additional costs of excavating into hard bedrock. In addition, the mine also initiated numerous projects where Albarrie containment systems were designed to surround two or more transformers near each other. Both solutions saved the client significant money on installation costs.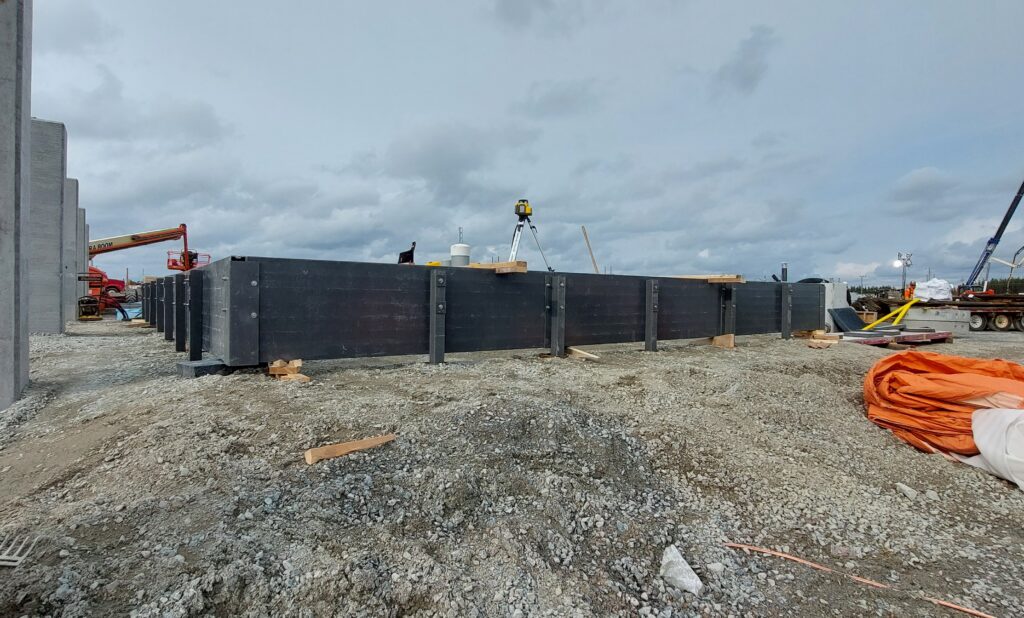 Upon arriving at each site, the Albarrie engineering team can reassess and make changes to the design in real-time when site plans or activities have changed. For example, during two of the five mining projects, the containment footprint was adjusted from the original design to accommodate the anchoring post placement for the Fiberglass wall installation.
Most of this mine's projects were completed in late Fall when snow was already present. However, snowfall was inconsequential to the installation timeline, and each project took between four and ten days to complete, depending on the containment size.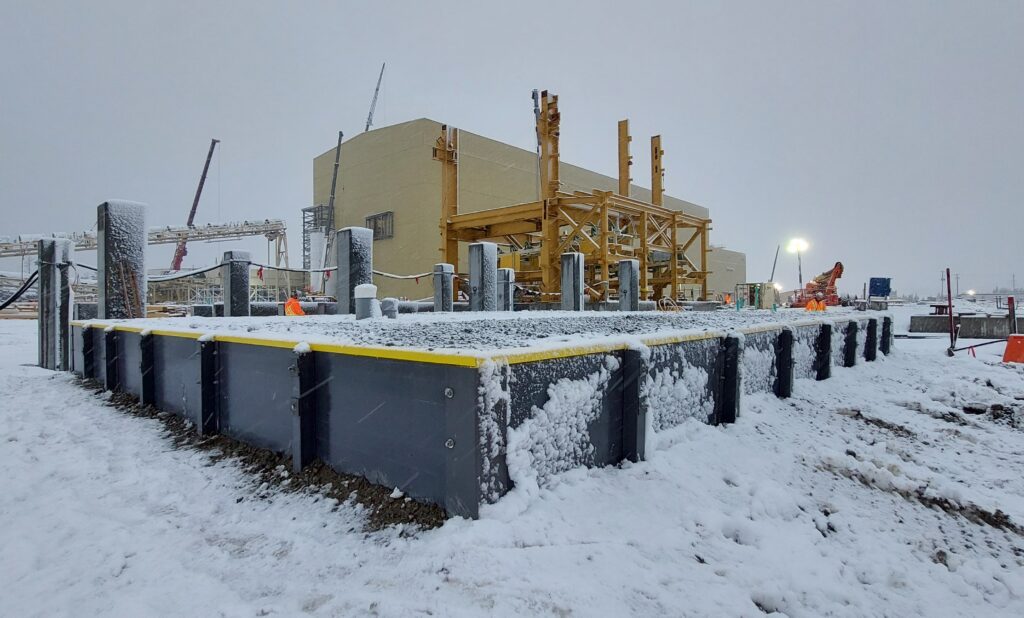 Albarrie will complete a fifth project for this Northern Ontario Mine with two more separate containments for two transformers. Once completed, six Secondary Oil Containment Systems will be in place that meets the client's needs and regulatory requirements while protecting the local environment against catastrophic transformer oil spills.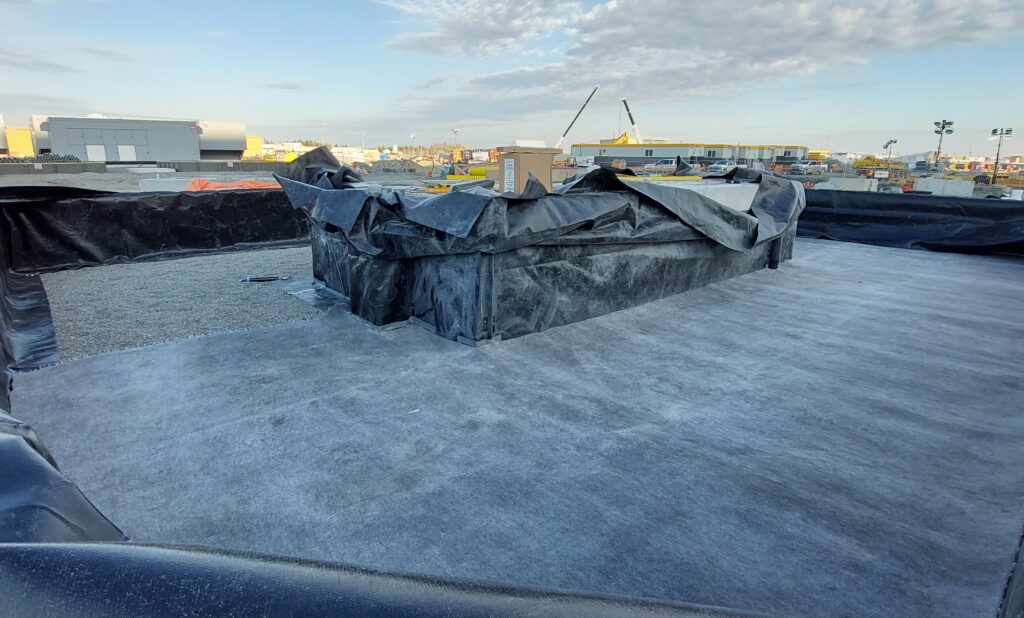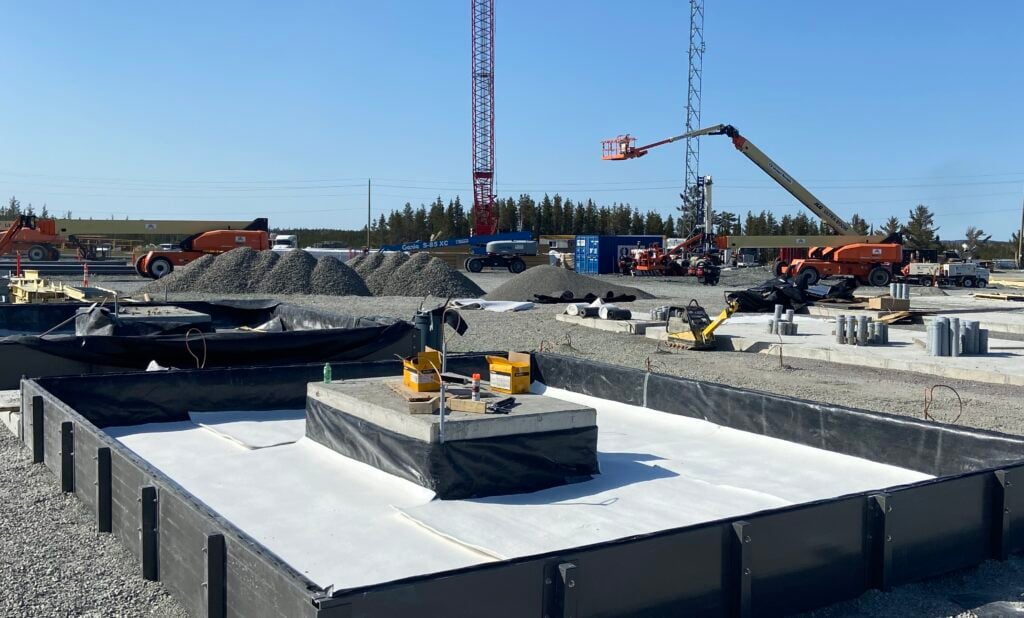 Albarrie's innovative Secondary Oil Containment Systems have enabled the company to achieve remarkable success with thousands of installations. With our experienced engineering team, Albarrie is committed to meeting its client's needs across North America. We take immense pride in providing a service that conserves our environment from the threat of transformer oil spills and leaks while helping our customers adhere to government regulations and save money.
Discover Secondary Oil Containment Systems
Around-the-clock protection from chronic transformer oil leaks and catastrophic spills at a lower cost than traditional containment systems.